Classic Auto Repair Service in Richmond, VA 23236 is a full-service fleet preventative maintenance and fleet repair center. We provide comprehensive services for your domestic or import vehicle to keep it running at full power. For questions, contact us at 804-378-7449 or send us an email. Our experts will help determine what needs to be done.
Our basic maintenance services include:
Customer Required Inspections
In addition to DOT inspections, Classic Auto Repair Service handles customer-required inspections. For all your customer-required inspection needs, contact or visit Classic Auto Repair Service in Richmond, VA 23236.
Oil, Lube, and Filter
Engine oil, or motor oil, is the oil used for lubricating the various parts of your truck's internal combustion engine. The oil reduces wear, lessens friction, cools the engine parts, and inhibits corrosion. One of the cheapest and most effective ways to prolong the life of your truck's engine is to have its oil and oil filters changed regularly. Oil changes keep engines healthy. With regular oil changes, your engine will run stronger for longer. Contact Classic Auto Repair Service in Richmond, VA 23236 today for all your oil change needs. Our experts will change your truck's oil and oil filters if needed.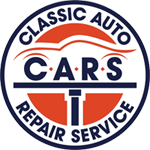 Happy Customer
Fleet General Services
, near
Richmond, VA
04/21/2020
I finally found a home for my vehicles when a repair or service is needed. These folks know their business and treat their customers like family. Thank you for your approach and high quality of service. All the best, Happy customer.
Discover More About Fleet Repair Services At Classic Auto Repair Service in Richmond

Computer Diagnostics
Wheels And Tires
Heavy Duty Engine Replacement
Testimonials
Jim B

, 07/20/2020
If you are looking for an honest business, this is it.
view all reviews