For whatever else may pose a threat to your vehicle's road performance, our knowledgeable specialists provide a number of Front End services. And because our work is guaranteed, you can rest assured that you're receiving the best workmanship possible. Let us know how we can help you! Contact us at 804-378-7449 to set up an appointment for additional quality services.

Our Front End auto services include:
King Pins
A king pin is the main pivot in the steering mechanism of your truck. In most vehicle steering systems, the pin forms part of the mechanism for turning the front wheels. Failure of the king pin will mean that the steering system will not work properly...and improperly working steering systems can be dangerous. To avoid accidents arising from turning problems make sure your truck's king pin is regularly checked and serviced. To have the king pin and the entire steering system checked and serviced by experts, call 804-378-7449 or visit Classic Auto Repair Service today.
Power Steering
Power steering (also known as the steering assist system) helps you turn the truck by augmenting the steering effort of the steering wheel. Power steering works by utilizing a hydraulic pump mounted on the engine. When the wheel is turned, the fluid in the steering system (held under pressure) is released applying pressure to the steering system.

Power steering is considerably useful when the truck is moving slowly or stopped. It also helps you with the feel of the road. To ensure driving safety make sure your truck's power steering is regularly serviced. For all your power steering needs, visit or call Classic Auto Repair Service in Richmond, VA 23236 today.
Spring & U Bolts
The spring supports the weight of your truck allowing the suspension to move over bumps. The movement of the spring is controlled by the shocks. The shocks stop it from bouncing.

U-bolts are U-shaped bolts with screw threads on both ends. There are many uses for U-bolts - one common use is to attach pipes. For all your spring and U-bolt needs, call 804-378-7449 or visit Classic Auto Repair Service today.
To learn more about our Fleet Front End services, call us at 804-378-7449 or request a quote by clicking below:
Request Quote
What our clients are saying about us
We have established longterm and stable partnerships with various clients thanks to our excellence in solving their automotive needs!
More Reviews

If you are looking for an honest business, this is it.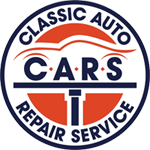 Honest and Professional
Richmond, VA
The owner is so nice and her team are good mechanics. Classic is a pleasure to deal with.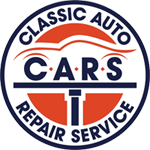 Pleasure
Richmond, VA